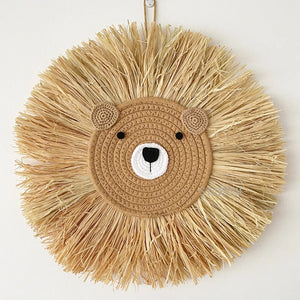 Very cool lion! I love it! I thought it would be smaller, but the size is very good. Recommend
Came rolled up, crumpled. But straightened easily. I also plan to iron. The kit includes a mount, easy to hang on the concrete wall.
Charming. It's fast. In order to שיתיישר, הנחתי it under pot heavy. התיישר ונראה top
Product with high quality .. Thanks for the seller's message .. As it helped me return the product to its natural condition after shipping .. Where he felt the lion be folded because of the shipping and advised the seller to wet the hair and individual and dry it like this hour and did so and already returned to his condition .. See the pictures.
Everything is fine, I lay under pressure for a day and everything worked out. Thank you!